When you want to burglar proof your home, there are different methods of doing so. The most common is to install burglar bars. However, these also come in different varieties. There are steel burglar bars as well as clear burglar bars. One would wonder which ones are better and which ones should be installed in their home or resort or hotel. Well here are the differences: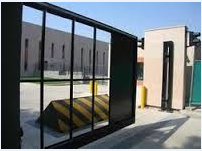 Transparent burglar bars are completely transparent like their name suggests and therefore 100% of light can come through the window or door. This means that you save on electric bills as the natural light can stream in. Steel burglar bars cut of almost 25% of the light and therefore, it results in you consuming more artificial light and raising your utility bills.
Clear burglar bars allow you to get an unobstructed view of the surroundings and so you do not need to sacrifice a garden or pool view just for the sake of security.
These polycarbonate burglar bars prevent the jailed in feeling one gets when there are steel bars. This also helps the value of your home to appreciate and you to get a better resale value for your house. Steel burglar bars due to the lack of aesthetic appeal tend to decrease the value of the house even though it means extra security,
The plastic burglar bars are made of polycarbonate and this material is not only transparent but virtually indestructible as well. It is used for bullet proofing, for windows on airplanes, riot shields for police and it is even used by astronauts when in space. These are UV2 protected and have an inherent flex which increases the strength of the bars rather than decrease it. They also do not corrode and require no maintenance. Therefore, as seen, the clear burglar bars are preferable to the steel ones. click here to get more information Burglar Bars Gauteng.